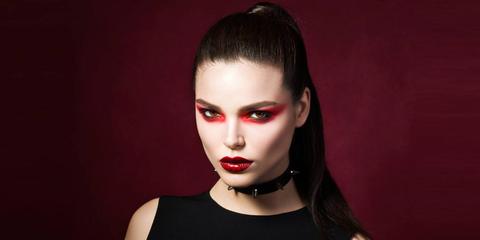 The Strongest Guidance to Color Contacts Lenses ( Chapter 4 )
We have 3 blogs before to guide you know more about the color contacts, if you hope to have amazing colorful eyes, more striking or Halloween look eyes, you've come to the right place!  Meitongs. HK, the largest cheap contact lenses online store, guide you from 0 to 1.
9. Can I borrow my colored contact lenses to my friends?
No. You shouldn't share your cheap colored contact lenses whatever. It will lead to your eyes infections, so please do not share them with anyone.
10. Can colored contact lenses make you go blind?
There are some terrible stories, which tell you that, someone go blind after wearing unsafe contacts.
If you buy your lenses from a reputable and FDA approved discount contact lenses store such as Meitongs.hk, you don't need to worry about quality to avoid eye infections.
11. Should I buy daily disposable or monthly disposable cheap contact lenses?
Meitongs.hk have daily disposables, 30 days or 90 days disposable lenses. If you are only trying the lenses for Halloween day or some special day, I recommend that you choose the daily disposable color contacts. If you're buying natural lenses and would like to wear them every day, then monthly disposable is a great choice.
12. What kind of cheap Halloween contact lenses can I buy from Meitongs.hk?
Meitongs.hk have a lot of Halloween contact lenses for you. Whether you're dressing up like a cat, vampire, fairy or zombie, we have hundreds of styles. Meitongs.hk also have the largest, FDA approved bright colored contact lenses that are perfect for Halloween day. Take a look at our Halloween styles and get discount contact lenses coupon code on Meitongs.hk.