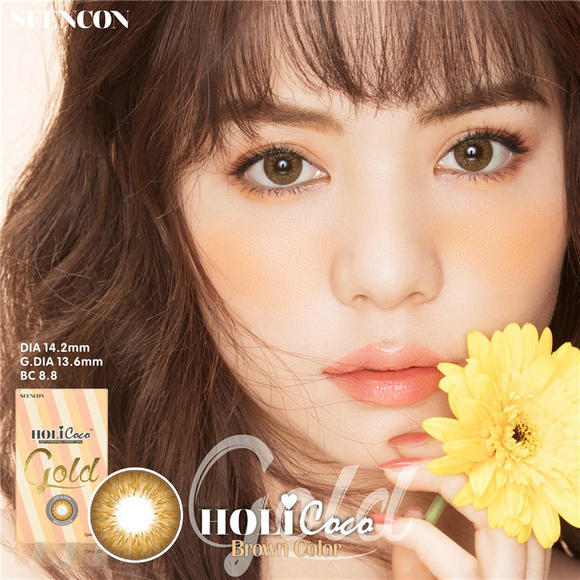 Seecon Lovely Colored Contact Lenses Collection
It is widely believed that the first impression can be your faithful friend or your treacherous enemy. In a similar way, if there is a pair of colored contact lenses in front of you which is exactly the cup of your tea, remember, you need to compare to the different products, then to shop, avoiding impulse purchase!
Moreover, you could know and shop more high-quality but cheap colored contact lenses on meitongs.hk, the famous colored contact lenses special sales website.
Seecon Colored Contact Lenses
1) Seecon HoliGold Brown
Seecon HoliGold Brown, natural but with the mixed-blood feelings.
2) Seecon Rainbow Brown
Seecon Rainbow Brown, comparing to the HoliGold Brown, is much more hybrid, transparent and exotic.
3) Seecon HoliGold Grey
Seecon HoliGold Grey is a more European-style colored contact, and you need to pay attention to your makeup to match this series.
4) Seecon Rainbow Pink
Seecon Rainbow Pink is with the strong mixed-blood exotic lovely feelings, just like a magic, cute and mysterious.
5) Seecon HoliGold Pink
Seecon HoliGold Pink, comparing to the Rainbow Pink, is less hybrid but more dreamy.
6) Seecon Rainbow Blue
Seecon Rainbow Blue, smart color with hybrid mixed-blood feelings, brisk and fascinating.