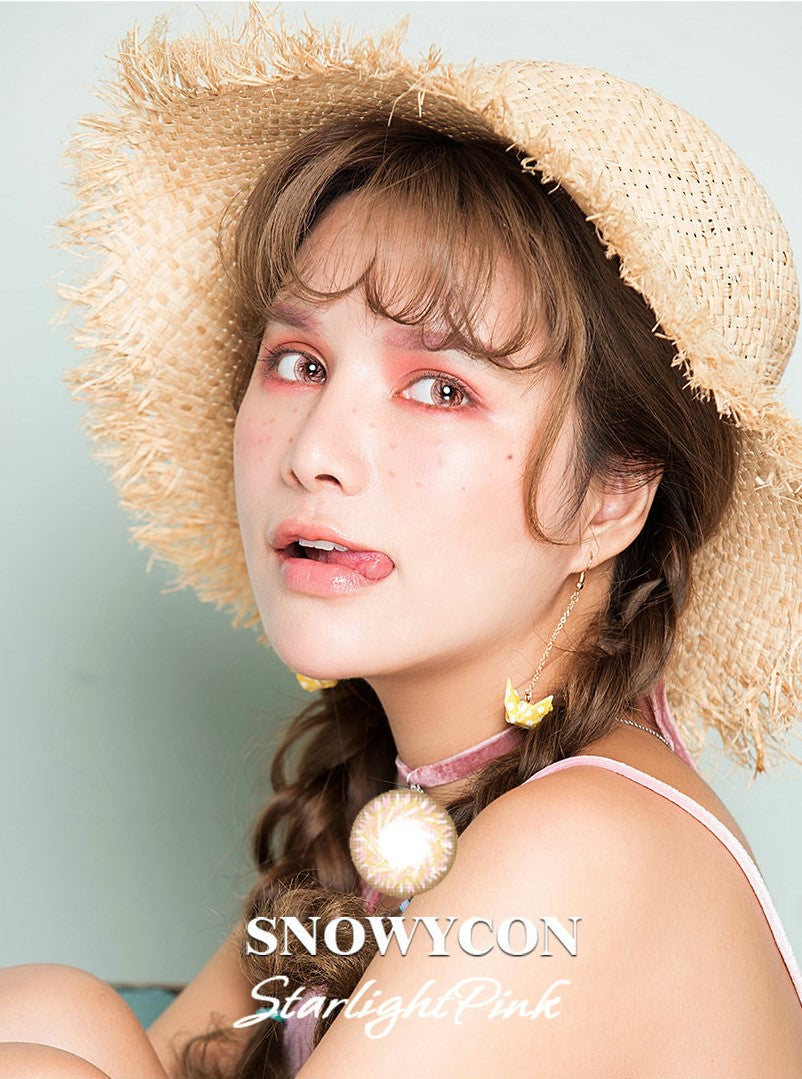 New Korean Colored Contact Lenses Brand Snowycon!
Recently I was obsessed by a new Korean colored contact lenses brand named Snowycon because of its excellent look and performance. Therefore, I would like to recommend this brand to you. In addition, you could know and shop more high-quality but cheap colored contact lenses on meitongs.hk, a well-known special sales website.
1) Snowycon-Starlight Pink
The diameter is 14.2 mm and the graphic diameter is 14.0 mm, the base curve is 8.6 mm, the water content is 38%. Very cute and exotic, suitable for those girls who are in love with the mixed feelings.
2) Snowycon-Starlight Grey 
Snowycon-Starlight Grey kind of mixed-blood, but quite natural and nice.
3) Snowy-Starlight Blue
Snowycon-starlight Blue is that baby blue, young and smart, suitable for those girls who love the low-key delicacy and luxury.