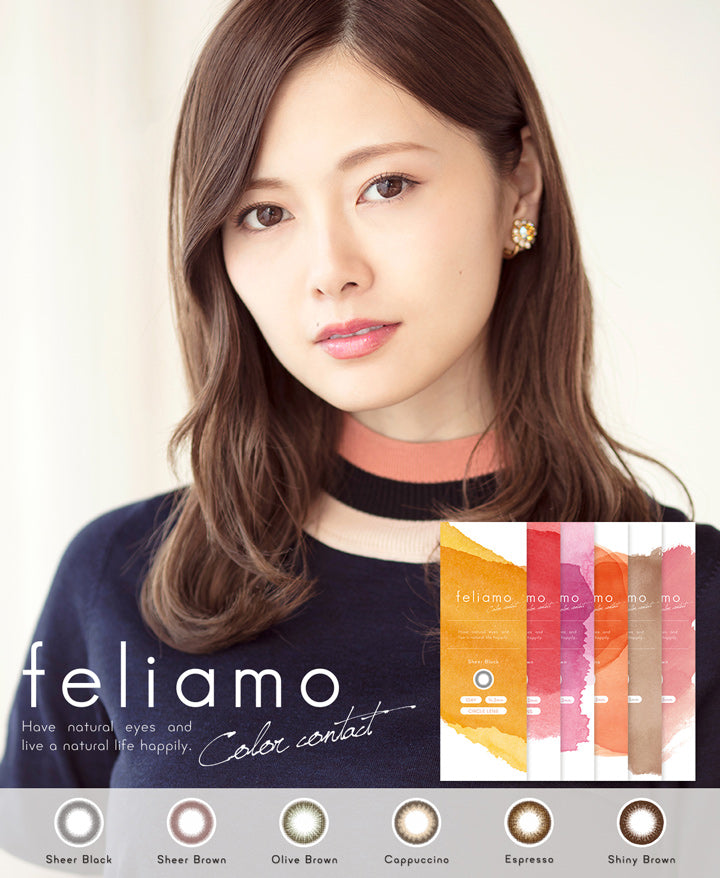 Feliamo——Natural eyes, natural lives.
A few days ago I've found a colored contact lenses brand of natural style, as for it, from where I stand, I believe that it will be good for those girls who love the natural colored contact lenses. Also, you could find and shop more high-quality but cheap colored contact lenses on meitongs.hk, a well-known special sales website.
Feliamo
There are six colors in this series: Sheer black, sheer brown, olive brown, cappuccino, expresso and shiny brown. High water content (55%), UV protection, daily disposable.
Feliamo Sheer Black
Feliamo sheer black has the natural pattern and color, all-match type.
Feliamo Sheer Brown
Feliamo sheer brown has the lighter color, therefore, it will to some extent lighten your skin's color.
Feliamo Olive Brown
Feliamo olive brown is a little bit green mixed with the brown color.
Feliamo Cappuccino
Feliamo cappuccino has the black color outer ring and has the golden color inner ring, the combination of which lightens the color of your eyes.
Feliamo Espresso
Feliamo Espresso has the radiant color between the inner ring and the outer ring, dark brown color.
Feliamo Shiny Brown
Comparing to the Feliamo espresso, the combination of the inner and the outer ring of the shiny brown will make your eyes look bigger and shiny.