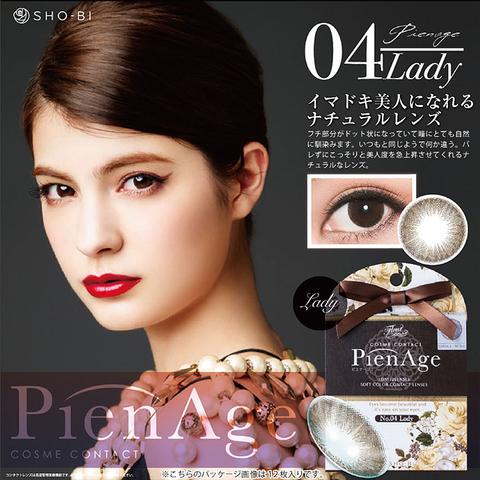 Eight Japanese Daily Disposable Colored Contacts for You (Chapter Three)
4. NATURALI
NATURALI Charming Brown One Day
NATURALI, a famous Japanese colored contact lenses brand and the charming brown series are highly recommended by so many makeup bloggers.
The outer ring has ultra-thin string, and the color in the middle has good gradient effect, transparent and natural.
5. PienAge
PienAge, the high-class Japanese colored contact brand, is famous for its great package and high quality.
1) PienAge #4 Lady
PienAge #4 Lady is charcoal grey, really gentle, super suitable for the Asian girls' black eyes! Also, some of my friends from England also said it is quite suitable for them. Besides, #4 Lady is more gentle than black in color and quite cooler with the natural transition.
2) PienAge #3 Berry
PienAge #3 Berry is reddish brown, the outer ring has the rough outline look, which is distinctly magnifying your pupils, making your eyes shaper.
Furthermore, you could know more and shop the high-quality but cheap colored contacts on meitongs.hk, the well-known special sales website that brings together the global brands color contacts, and they have brands like Annasui, GEO (Geolica), Putia, Angel Color, Loveil, Seed, NEO, Naturali, Lalish-Aisei, Bausch Lomb, Hydron and NOMI and so forth.