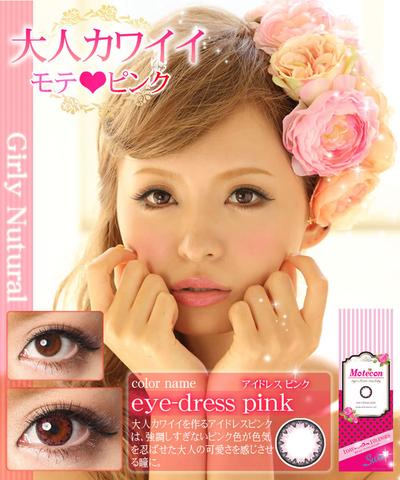 Eight Japanese Daily Disposable Colored Contacts for You (Chapter Five)
7.Motecon
Motecon Eye-dress Pink
Motecon, a well-known Japanese colored contact lenses brand, Motecon Eye-dress Pink is well evaluated by the consumers by its comfort level and effects of magnifying your eyes!
8. Acorde
Acorde Basic Brown Daily Disposable Anti-UV
Acorde daily basic brown is very natural and comfortable when you wearing, I think that why so many girls love this brand. And Acorde basic brown has the magic natural transition from the inner and the outer ring, which makes your eyes more charming and beautiful.
Also, you could know more and shop the high-quality but cheap colored contacts on meitongs.hk, the well-known special sales website that brings together the global brands color contacts, and they have brands like Annasui, GEO (Geolica), Putia, Angel Color, Loveil, Seed, NEO, Naturali, Lalish-Aisei, Bausch Lomb, Hydron and NOMI and so forth.