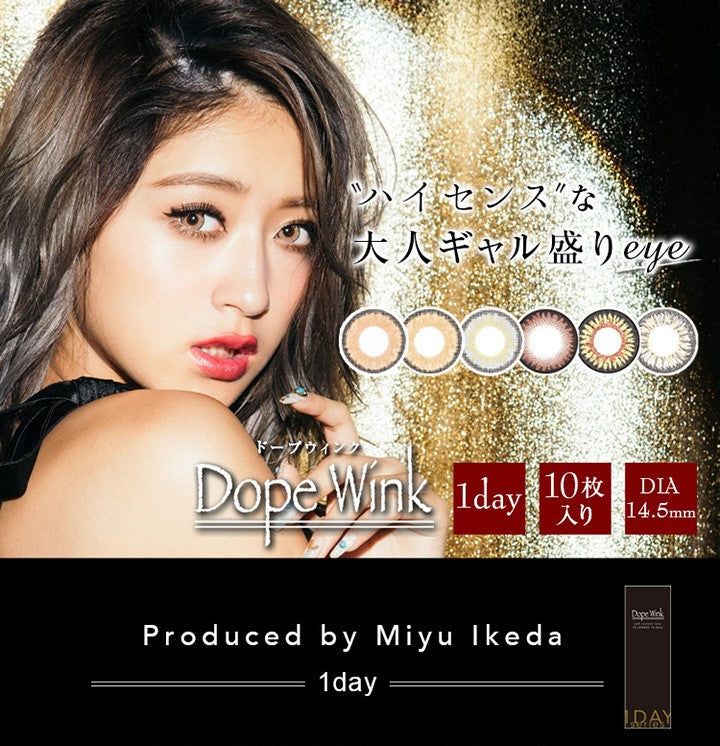 Dope wink, each blink counts.
Dope wink is a Japanese colored contact lenses brand. For me, Dope wink has some exotic and mixed-blood colors and patterns, therefore, I'd like to recommend it for those girls who love this style. Moreover, you could find and shop more high-quality but cheap colored contact lenses on meitongs.hk, a famous colored contact lenses special sales website.
Dope Wink
1) Dear Brown
The Dear brown has the dark chocolate outer ring and the light brown inner ring, which make your eyes much brighter and more glamorous.
2) Sunny Hazel
Comparing to Dear brown, Sunny hazel has the lighter color, therefore, when wearing Sunny hazel, your eyes will look more mixed blood. 
3) Style Grey
Style grey has the grey outer ring and the light orange inner ring, which will make your eyes look more transparent and soft.
4) Glossy Series
Glossy series has the spiral silver pattern in the outer ring, which is pretty shiny.
5) Eye catch Series
The Eye catch Series has the pink and black mixed color in the outer ring, pretty cute and delicate.
6) Break Series
Break series has the flower-like pattern: yellow petal pattern in the outer ring, reddish inner ring, wild and elegant.