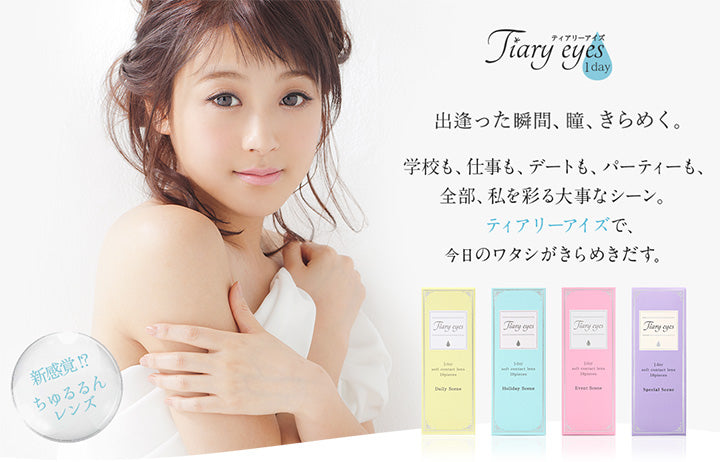 Tiary eyes, Fairy Lives.
Now more and more colored contact lenses are flooded into the market. Therefore, how to choose a pair of beautiful and comfortable colored contact lenses is extremely important. In consequence, I'd like to recommend you with the famous special sales website meitongs.hk, on which you could get to know and shop more high-quality but cheap colored contact lenses.
Tiary Eyes
Nude Black One Day
Nude Black is natural, suitable for those girls who love the simple style.
Nude Brown One Day
Comparing to the nude black, the Nude Brown has a lighter color, and more charming.
Pale Green
Pale Green is more mix blood, with the light green color, adding you more glamor.
Pale Brown
Comparing to the Nude Brown, the Pale Brown has the lighter color and which is more transparent and dynamic.
Shiny Bronze
Shiny Bronze is more like the Pale Brown, but the Shiny Brown has a different outer ring, which is the lighter color. 
Shiny Hazel
Comparing to the Shiny Bronze, the shiny Hazel has the lighter outer ring.
Sheer Olive
Sheer Olive has the more pure color, mixed with the white and the light brown color, which makes your eyes shinier.
Sheer Brown
Comparing to the Sheer Olive, the Sheer Brown has a deeper color, more glamorous and elegant.