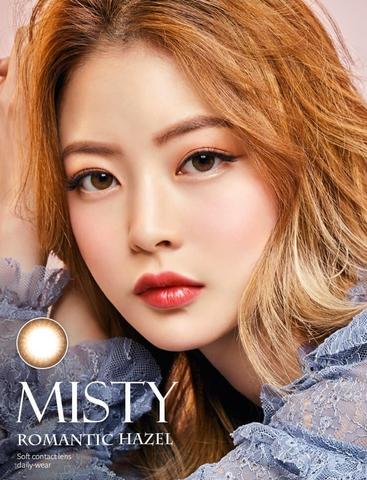 Colored Contact Lenses Korean Brand Olens Collection
Today I would like to recommend you Olens Korea colored contact lenses. Undoubtedly, Korea, as well as Japan, is the wonderland of beauty makeup.
Very well, here comes the natural series:
Olens
Olens Romantic Hazel
Olens 

Romantic Choco
Olens Misty Romantic Brown and Romantic Choco are very natural and comfortable, which are suitable for some official occasions, like interviews, meetings, business trips and et cetera. 
Olens CIEL Grey
Olens Ciel Grey is monthly disposable, the diameter is 14.2 mm, those girls who love the minor diameter colored contacts lenses could choose this series: bright and charming.
Besides, you could know more and shop the high-quality but cheap colored contacts on meitongs.hk, the well-known special sales website that brings together the global brands color contacts, and they have brands like Annasui, GEO (Geolica), Putia, Angel Color, Loveil, Seed, NEO, Naturali, Lalish-Aisei, Bausch Lomb, Hydron and NOMI and so forth.