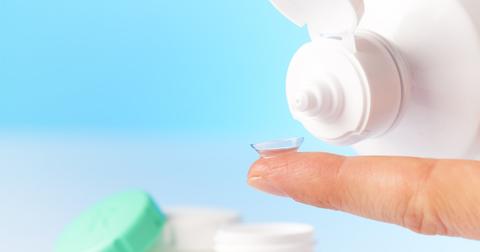 Top 5 Mistakes You Can't Make with Cheap Contacts
Hereby, Meitongs, the largest discount contact lenses store, will tell you how to keep your eyes safe from long-term damage. From the U.S. Centers for Disease Control and Prevention (CDC), more than 1,000 cases of contact lens-related infections are found that nearly 1 in 5 of those infections resulted in a decline in vision, a scarred cornea, or the need for a corneal transplant.
Top 1 You sleep with your cheap colored contact lenses
When you close your eyes at night, the air supply is reduced. Wear your contacts to bed and there's even less oxygen available.
Top 2 You wear your lenses with dirty fingers
To avoid putting oil, dirt, and bacteria into your eyes, clean your hands before you wear your contacts.
Add outside germs into the mix and that can lead to infection.
Top 3 Your cheap colored contact lenses have been expired
Usually, if you have 3 months lenses, you can use them 1-2 months. If you can afford, daily disposable color or weekly disposable is highly recommended. Sometimes, you can get some discount contact lenses coupon codes from contact online store which will save you big money.
Top 4 Don't recycle to use the solution
You should always use fresh multipurpose saline solution (Not WATER!), and don't mix the old saline solution with new in your contact case.
Top 5 Don't swim with your color contacts
The CDC advises keeping your color contact lenses away from pool water to avoid a rare but potentially blinding infection caused by an amoeba called Acanthamoeba, as well as other types of infections.
Meitongs
.hk——providing you with the CHEAP but NICE contacts online and welcome to subscribe.